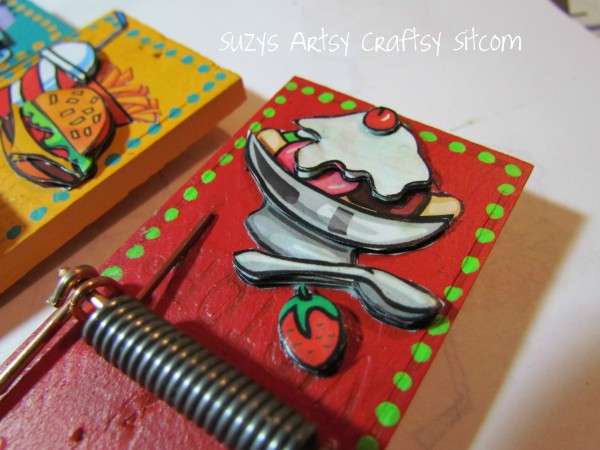 Magnetic Mousetrap Clips
I love surfing the web in search of craft ideas, tutorials and artistic inspiration. Fortunately there are hundreds of wonderful sites with tons of eye candy for an artist with a sweet tooth.
Suzy's Artsy-Craftsy Sitcom
is such a site, loaded to the gills with all manner of crafty ideas. The
Plaster Casting with Sand
tutorial really grabbed my attention, as did
Popsicle Stick Bracelets
and
Magnetic Mousetrap Clips
. They are wonderful sources of inspiration and appeal to all levels of crafters, from the novice to the advanced, and I know I'll be going back to this site in the future.
From time to time I'll be featuring noteworthy craft sites on my blog in order to spread the artistic wealth around. I hope you like them as much as I do.
Ballo ergo sum
- Gitana, the Creative Diva